Collection Name: Carneros
Finish: Antique Walnut
Dimensions: 33.9in W x 20in D x 30.1in H
Solid walnut wood, hand-carved construction
Velvet-lined drawer
Solid brass hardware
Carneros Bedroom Collection video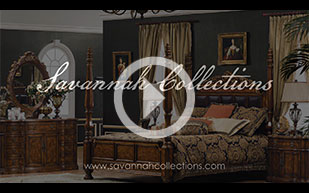 Carneros Nightstand in Antique Walnut finish. Nightstand features classic American design and is carefully hand-crafted from solid walnut wood.

Request free swatches below.
Carneros Nightstand shown in Antique Walnut finish
This product has 2 questions
Annette Sisco wrote:

Jun 23, 2020

Can you add a marble top and if so how much?

Yes, you may add a marble top to this nightstand for an additional charge.

Zachary Y. wrote:

Jun 4, 2015

Hi, I would like to know how to preserve the wood from cracking. Tks
Very high levels of humidity can lead to warping and swelling, while very dry air may cause shrinking or cracking. Therefore, maintaining the level of humidity in our homes at around 35 percent is the good way to protect for the furniture.