Collection Name: Nantucket
Finish: Antique Walnut
Dimensions: 72in W x 21in D x 36in H
High-quality solid walnut wood, hand-carved construction
Exquisite details on base and finial
Velvet-lined drawer
Gold accent
Nantucket Console Table and Mirror video...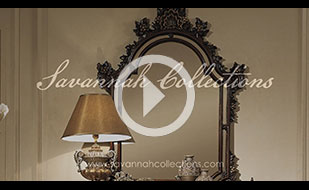 Nantucket Console Table in Antique Walnut finish. Console features exquisite details on base and finial carved from solid walnut wood with gold accent and velvet-lined drawer for a luxurious entrance to any room.

Request free swatches below.
Nantucket Console Table shown in Antique Walnut finish
This product has 1 questions
Thomas S. wrote:

Jun 28, 2015

What if my items do not fit upon delivery? Can I return it ?
If for any reason you are not 100% satisfied with your purchase, we will refund your full purchase price. Simply contact us within 30 days of delivery for a full refund. For further information, please read the Return Policy on our website or call our customer service department.