Collection Name: Oxford
Finish: Parisian Bronze
Dimensions:
China Base (66.25in W x 18.8in D x 40.5in H)
China Hutch (61in W x 13.75in D x 39.25in H)
This item may be purchase with base only or base with hutch (as shown)
High-grade solid wood, hand-carved construction
Velvet-lined top drawers
Mirrored back panels
Gold accent
Luxurious satin smooth top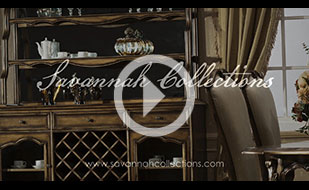 Oxford China in Parisian Bronze finish. China features luxurious velvet-lined top drawers with intricate hand-carved details and gold accent, all meticulously crafted from high-grade hardwood. Hutch includes two-layer shelves with mirrored-back panel, wine storage system and satin smooth finish to highlight the luxurious natural wood grain. The Oxford Collection is both timeless and elegant.
Collection Name: Oxford
Finish: Parisian Bronze
Dimensions:
China Base (66.25in W x 18.8in D x 40.5in H)
China Hutch (61in W x 13.75in D x 39.25in H)
This item may be purchase with base only or base with hutch (as shown)
High-grade solid wood, hand-carved construction
Velvet-lined top drawers
Mirrored back panels
Gold accent
Luxurious satin smooth top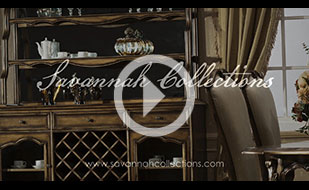 Request free swatches below.
Oxford China shown in Parisian Bronze finish