Collection Name: Wellesley
Finish: Parisian Bronze
Dimensions: 27.6in W x 27.6in D x 29.75in H
Imported Italian granite top
Solid hardwood, hand-carved construction
Hand-carved finial from solid hardwood
Gold accent
Video from the same collection...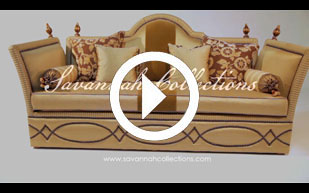 Wellesley end table in Parisian Bronze finish with gold accent. This collection features imported Italian granite top with intricate finial under table.
Own this exquisite collection for your luxury home today.

Request free swatches below.
Wellesley End Table shown in Parisian Bronze finish
This product has 1 questions
Athan T. wrote:

Aug 17, 2015

Do you have furniture repair service ? How does it work?
The "Protection Plan" is offered by our company will protect your furniture for the next 5 years whenever you place an order with us. If a product damaged, your children drew on a sofa, or anything happened to the product, we will repair it without any charges. If the product cannot be remedied with either a full replacement or replacement parts, we will pay to return the item to us. Please contact us for additional information.